Magento
in one click
E‑commerce platform in few seconds. One click away from focusing on your products and sales. No credit card, no installation, no configuration, no maintenance. We'll do all the heavy lifting.
Click

on Run button

Wait

for few seconds

Use
• • •
Run your server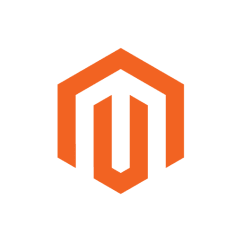 Send me updates about Magento.
We will keep you informed about the launch of new services and important updates. No spam, we promise.
Why pick Magento for your project?
Magento Open Source provides essential tools to create and manage a thriving digital storefront. You can build a unique online store from scratch, while Adobe Commerce offers a full‑featured e-commerce solution with optimized cloud architecture, hosting, and AI-powered merchandising and analytics.
Magento Open Source is an excellent choice due to its cost‑effectiveness, customizability, scalability, strong community support, and rich feature set. As an open source platform, it is ideal for startups and small businesses with limited budgets. Its modular architecture allows you to tailor your store to your specific needs and grow with your business. The active community of developers provides resources such as documentation, forums, and tutorials. Magento offers a wealth of built‑in features and an extensive marketplace of extensions to enhance your store's functionality.
Magento doesn't fit?
We have got you covered. Check out our pre-configured e-commerce solutions.
See it in action.
Learn how to quickly and easily Run Magento.
• • •
Run your server