Grav
in one click
Flat-file CMS in few seconds. One click away from focusing on your websites. No credit card, no installation, no configuration, no maintenance. We'll do all the heavy lifting.
Click

on Run button

Wait

for few seconds

Use
• • •
Run your server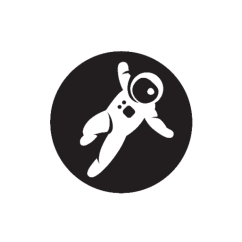 Why pick Grav for your project?
Grav is a modern flat-file CMS built on PHP. It offers a flexible and modular architecture allowing developers to create websites tailored to their needs. Grav delivers an API-driven approach to website development, making integrating with other systems and services accessible. It also includes comprehensive features such as asset management, user management, and more. Grav is licensed under the MIT license.
Give it a try! Grav has well-made documentation and a rich plugin library. It follows a file-based architecture, meaning there's no need for a database to store your content. This approach gives you the flexibility and convenience to independently manage, scale, and maintain different parts of your website application. You can speed up your work with all-in-one packages called Skeletons, which contain the core Grav system, sample pages, plugins, and configuration. The gallery of themes is also worth mentioning.
Join our Grav Discord
Grav Hosting Plans
7-day free trial. No credit card needed.

Grav Starter
$15 per
month
Grav Pre-Installed
Secure Shared Hosting
Shared Resources
Free SSL Certificate
Basic Customer Support

Grav Standard
Fast and Optimised Experience
$30 per
month
Everything in Starter
Secure Managed Hosting
Customer Support
Fast SSD storage
Unlimited Traffic

Grav Performance
High-performing isolated resources
$60 per
month
Everything in Standard
Isolated Resources
Dedicated Customer Support
Got questions?
We currently support Grav 1.7.40 on our platform. If you are interested in other versions, please let us know. We will gradually deploy other versions and you will be able to choose the version you need.

Our unique solution handles complex infrastructure topics in data centres in USA. And we can operate the platform on private servers or cloud services such as Amazon AWS, Google Cloud Platform etc. In the future, we want to be geographically independent and allow the user to choose the country where his instance will run.

The Grav Starter plan offers affordable and dependable hosting for your websites. It provides a stable hosting environment with shared resources, ensuring a enought performance for your websites.

The Grav Standard utilizes recommended resources to ensure optimal performance.

The Grav Performance plan is designed to optimize the performance of high-performing websites. In addition to the Standard plan's features, the Performance plan **offers isolated resources**, improving your websites stability and performance.

All our Grav plans come with a free SSL certificate. This ensures that your websites are securely encrypted and can be accessed over HTTPS.

We offer customer support for all our hosting plans, including the Grav Starter, Standard, and Performance plans. Our support team

can assist you with any hosting-related inquiries or issues.

For Grav-based questions, go to the official

Discord server

.

Yes! The Grav Performance plan, with its isolated resources, offers the highest level of performance and can accommodate resource-intensive websites. You can easily upgrade to a higher-tier plan if your current plan no longer meets your resource requirements.

Yes, it is available before and of the next billing cycle.

All Grav plans include fast SSD storage, which provides improved read and write speeds compared to traditional hard disk drives (HDDs). This results in faster website loading times and a more responsive user experience.

With the Grav Standard and Performance plans, you won't have to worry about traffic limitations or extra charges. Your websites will be able to handle many visitors without any problems.

Absolutely. The Grav Standard and Performance plans provide secure managed hosting, which means that our team takes care of the server management and security aspects for you.

No, Grav is pre-installed for your convenience, so you can start working with Grav immediately without requiring manual installation. But you can manage the instance in Grav's admin panel.

The Grav is file-based. In paid plans, you can access all files via FTP.
Send me updates about Grav.
We will keep you informed about the launch of new services and important updates. No spam, we promise.
See it in action.
Learn how to quickly and easily Run Grav.
• • •
Run your server